At EFAS, we understand that the overall safety of your employees is your business' top priority.
If you are looking to update your business' current safety equipment with the latest products on the market, our team of professional EFAS representatives can help you find the best equipment for your specific needs and requirements. All personal protective equipment from EFAS can also be matched to your business, meeting your exact requirements with ease.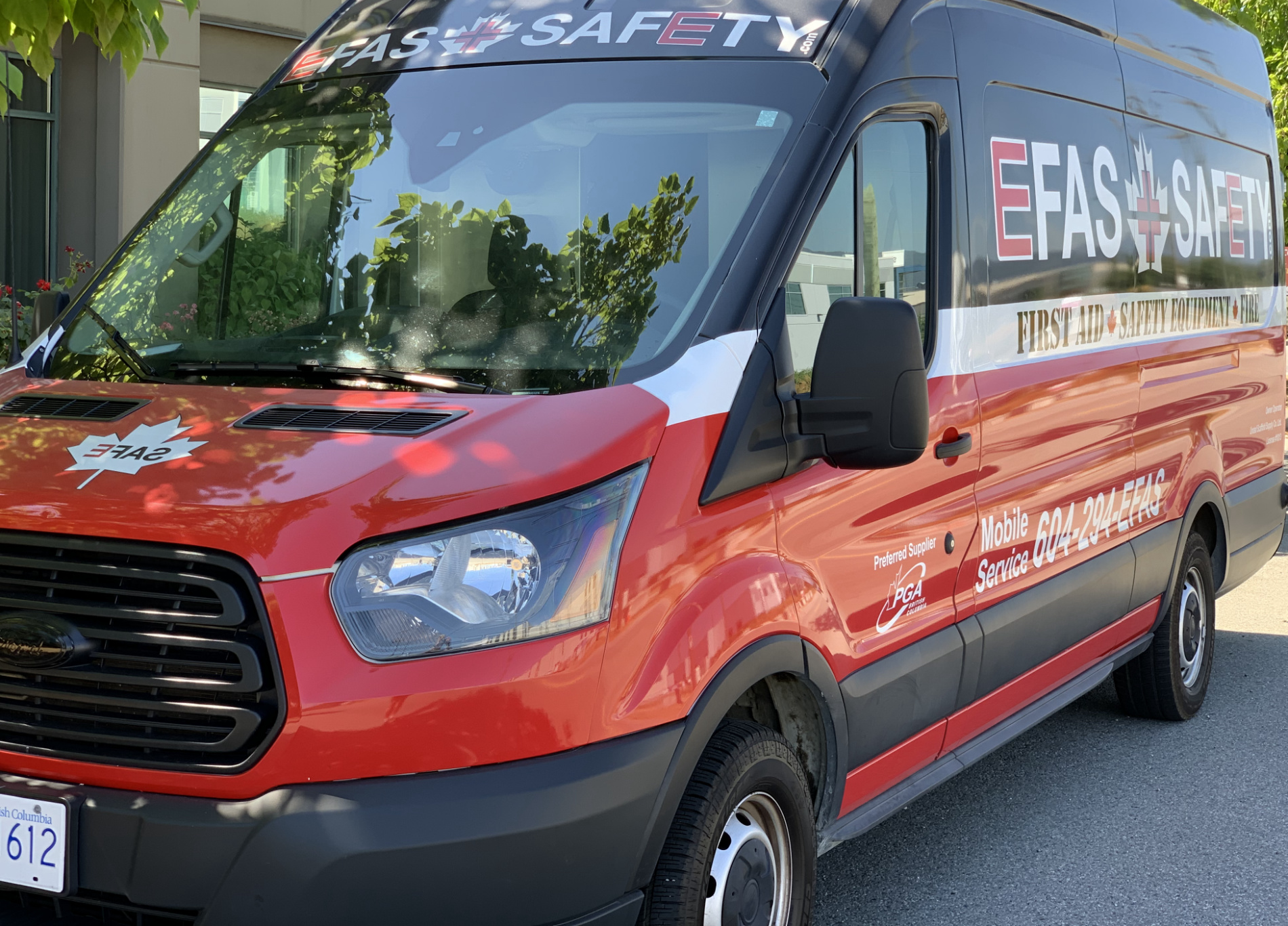 EFAS service vehicles deliver safety equipment directly to your business or job site location.
EFAS offers a wide range of high-quality safety equipment products—safety glasses, work gloves, hand cleaners, hearing protection, head protection, respiratory protection, fall protection, confined space protection, safety clothing, traffic control products, safety signage, spill kit products, first aid kits, gas detection products, etc.—that are specifically designed to help protect employees from common workplace injuries.
The benefits of using mobile safety equipment services.
All of EFAS' mobile safety equipment services come with a wide range of benefits designed to make
our customers' lives easier. Some of the benefits our services offer customers include:
Onsite services that work with your schedule
Free delivery included with our mobile service
More time to focus on your business
High-quality safety products matched to your business