High-quality and properly performed safety audits are an integral part of ensuring the safest possible work environment.
If you are looking to have the overall safety of your business assessed and improved upon, our team of highly trained EFAS representatives can help. All of our safety audit services are tailored to each individual business' needs in order to ensure that we are recommending the right safety improvements for your specific workplace needs.
+ Schedule A Safety Audit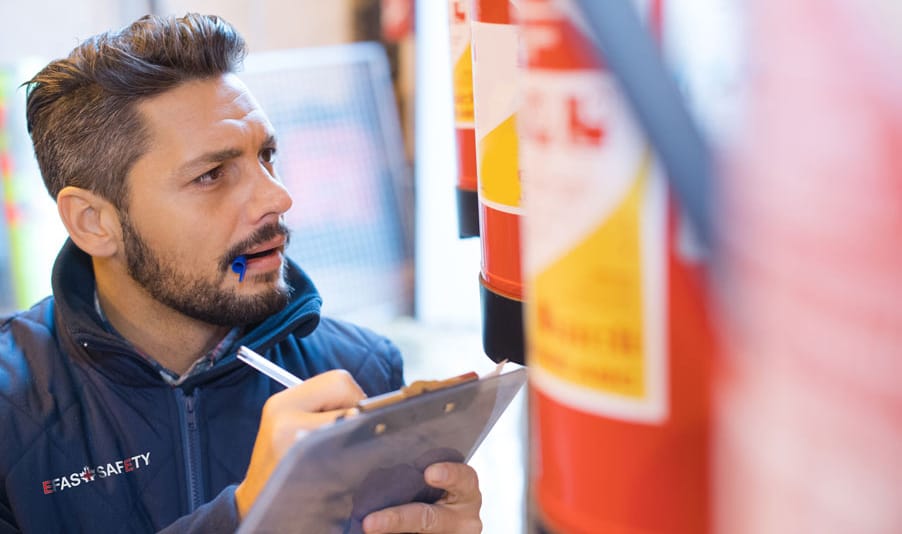 EFAS service vehicles offer mobile safety audit services to a wide range of industries.
Safety audit services from EFAS provide a comprehensive overview of a business' safety supplies, safety training, and safety equipment, including first aid supplies and personal protective equipment, in order to help the business improve upon its safety standards. All of our EFAS representatives are highly experienced in the industry and dealing with safety requirements, so you can rest assured that your business will meet and exceed all WCB requirements.
The benefits of mobile safety audit services.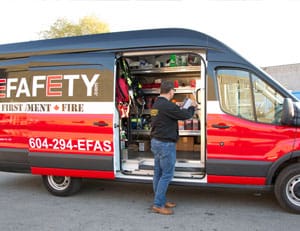 Mobile safety audit services from EFAS offer a wide range of different benefits, such as:
Certified registered safety program (CRSP)
Certified instructors and trainers
Insured safety instructors
Services that go above and beyond expectations