EFAS SAFETY
First Aid Kits
Fire Protection
Fall Protection
Fast Delivery
Traffic Control
Gloves
Head Protection
Hi-Viz Clothing
Respiratory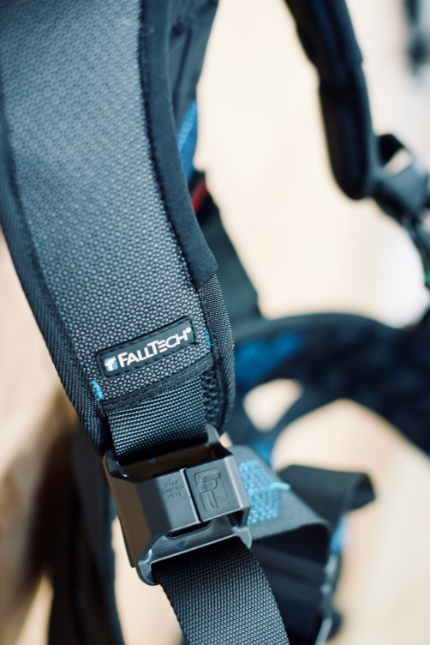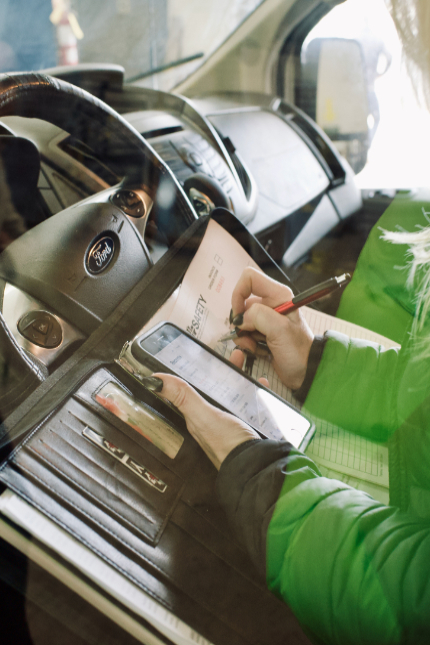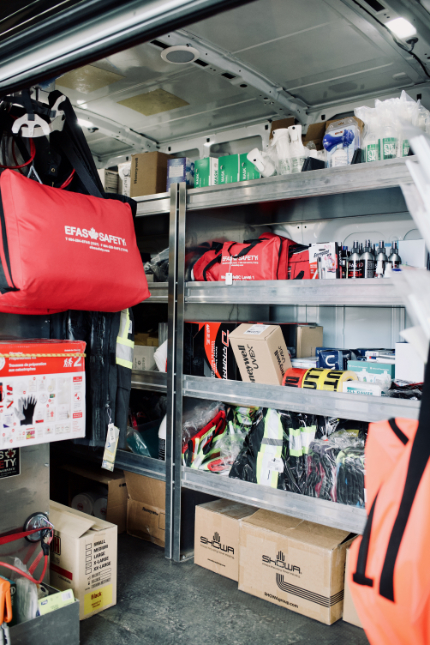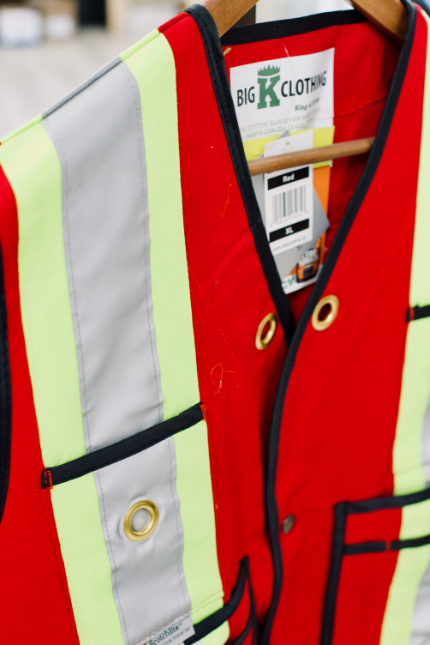 Safety supply delivered quickly and reliably.
Fully trained, professional EFAS representatives.
Fire Extinguishers – replace & recharge.
Fall Protection Showroom.
Store Front in Port Coquitlam.
Gloves for every occasion.
Head, Eye & Ear Protection
Occupational health and safety are the hallmarks of every successful business. EFAS stands ready to mobilize our team of representatives to your business or job site creating a safe environment for your business to thrive and succeed.
EFAS HAS YOU COVERED
Occupational Health and Safety is Our Passion.
Whether your business requires safety supply, comprehensive first aid training, eco-friendly disinfectants, 24/7 antimicrobial surface protectants, or Emergency Medical Services healthcare products, the EFAS  family of products and services is sure to have all your occupational health and safety needs covered.
Efas Safety is one of the best safety equipment suppliers on the lower mainland in B. C., dependable, reliable always very happy to accommodate our needs, being a large construction company on a very large project we have had many spur of the moment situations and Efas Safety is always there to accommodate. Even with the 2020 COVID 19 pandemic Efas Safety is always just a phone call away. Staff is very friendly and caring, with prompt professional service.
Excellent service, always responsive, kind and courteous. Asya is our sales person and is very polite to all those on our site and very respectful.
Absolutely AMAZING service! I called them looking for safety equipment for our shops and David was very informative on the phone. Later that same day one of there vans pulled up and delivered everything I had asked for. I couldn't believe the speed of service! The first aid kits are incredibly high quality and the fire extinguishers as well. We are looking forward to doing more business with these guys. I HIGHLY recommend this company! Great job guys!
Dave Hann and his crew have been doing mobile first aid and safety sales for a very long time, and it shows in the way they go to market.
They're customer focussed, responsive and willing to go the extra mile to get the job done, and their mix of safety supplies and service offerings is complete and well presented in their trucks. They also take the time to communicate well with me as a customer, and billing and aftermarket support is great.
Tremendous knowledge and personalized service here. David and his team are efficient, friendly and intelligent. Highly recommend Efas for all your safety needs.
Great outfit - my first choice for safety supplies and training.
Fast and friendly service, better than competitive pricing... Efas will always go the extra steps to ensure customer service is number 1.
I've had the best experience. The employees are very knowledgeable. I loved how thorough she was. Thank you for all your help.