At EFAS, we understand how important it is to provide a safe work environment for your employees while also being prepared for any medical emergencies that might arise in the workplace.
Our highly trained and experienced EFAS representatives will help you choose the right safety and first aid supplies suited to your workplace. All of our first aid products are WorkSafe compliant and the highest quality, so you can rest assured that you are only getting the best products available.
+ Request A Consultation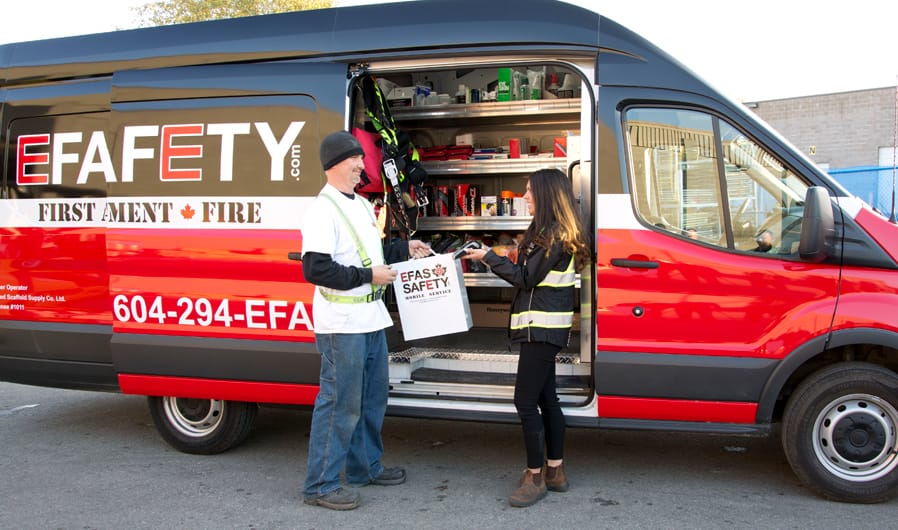 EFAS service vehicles deliver first aid and safety products directly to your facility or job site.
Our mobile, professional EFAS representatives will audit and restock your first aid kits and rooms to meet or exceed compliancy with regulatory requirements, ensuring peace of mind in knowing that you are well provisioned to treat the smallest of injuries or deal with the challenges of an emergency.
The benefits of using mobile first aid services.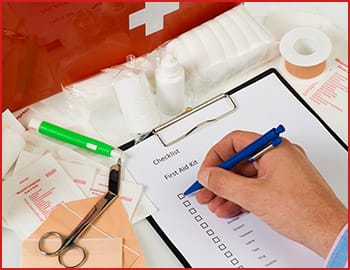 Mobile first aid supply services from EFAS offer a wide range of benefits to customers, including:
Free delivery included with our mobile service
More time to focus on your business
Quality safety and first aid products
WorkSafe compliancy
Regular inventory inspections and restocking
Complete peace of mind