Electrostatic Spraying
AN OCCUPATIONAL HEALTH AND SAFETY COMPANY
Are you looking for a disinfectant that is Health Canada approved to kill COVID-19?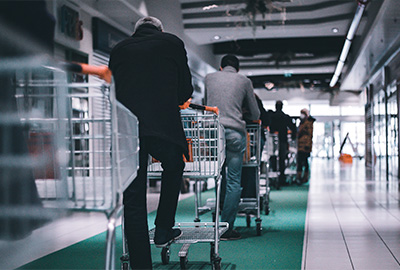 Are you considering how to re-open your business or how to keep it open during the age of COVID-19 while still protecting your community? Then the EFAS Complete Infection Decontamination & Elimination (EFASCIDE) system of disinfecting is the solution your business might well be searching for.
Our professional team can provide comprehensive electrostatic spraying services that are specifically designed to target areas that may have been exposed to COVID-19 and other infectious microbes. All our electrostatic spraying services work to provide a safe disinfected space that will help protect your employees and customers from infection in the workplace.
At EFAS, we understand that the safety of your employees and customers always come first. If you are unsure about whether or not electrostatic spraying is the best option for disinfecting your business, our team of experienced EFAS representatives would love to answer any questions you might have. Get in touch with our team today to learn more about our electrostatic spraying services and the non-toxic products we use.
+ Request A Consultation

Occupational Health and Safety benefits of electrostatic spraying.
Some of the main benefits of using electrostatic spraying services are:
Safe for workers, customers, students, and others —Using low-volume electrostatic spraying means that everyone in the area will be exposed to the least possible amount of disinfectant.
Increased effectiveness—Compared to conventional sprayers, electrostatic sprayers offer a smaller droplet size for greater and targeted coverage, which improves that bioavailability of EFASCIDE, creating a dry fog that wraps around everything with the opposite charge.
Because our electrostatic sprayers create a dry fog, no damage is done to papers, equipment, or electronics.
Fewer sick days—Disinfecting with electrostatic spraying can limit the transmission of many communicable diseases, including COVID-19, bacterial infections, influenza, and other viruses, as well as digestive diseases like the Norwalk virus or salmonella.
Less toxic chemicals can be used—The increased effectiveness of electrostatic spraying allows more choices for disinfecting and sanitizing chemicals.
Better for the environment—Being able to use safer chemicals and to reduce waste helps to substantially lower the environmental impact.
Electrostatic Spraying Services from EFAS Complete Safe.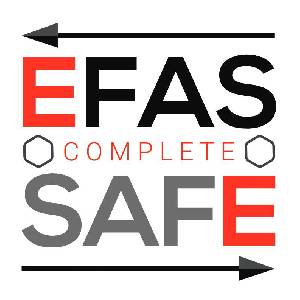 If you are preparing to re-open your business or want to put in place disinfecting systems to prevent the spread of COVID-19 and other harmful microbes, we can help.
EFAS Complete Safe offers comprehensive yet very affordable electrostatic spraying services that are designed to help ensure that your workplace is made safer for everyone. To learn more about our electrostatic spraying services, get in touch with our team of experts today at 604-294-3327.
+ Contact our team of experts
*ELIMINATES 99.99% OF THE FOLLOWING MICROBES: Bactericide: Pseudomonas aeruginosa, Salmonella enterica (choleraesuis), Staphylococcus aureus, Escherichia coli (E. coli), E. coli O157 :H7, Methicillin Resistant Staphylococcus aureus (MRSA), Vancomycin Resistant Enterococcus (VRE), Listeria monocytogenes, Streptococcus suis, Klebsiella pneumoniae – NDM-1 positive Tuberculocide/Mycobactericide: Mycobacterium terrae Fungicide: Pathogenic fungi, Trichophyton interdigitale, Candida albicans. *Virucide: Influenza A, HIV-1 (Human Immunodeficiency Virus), Human Coronavirus, PRRSV (Porcine Reproductive & Respiratory Syndrome Virus)